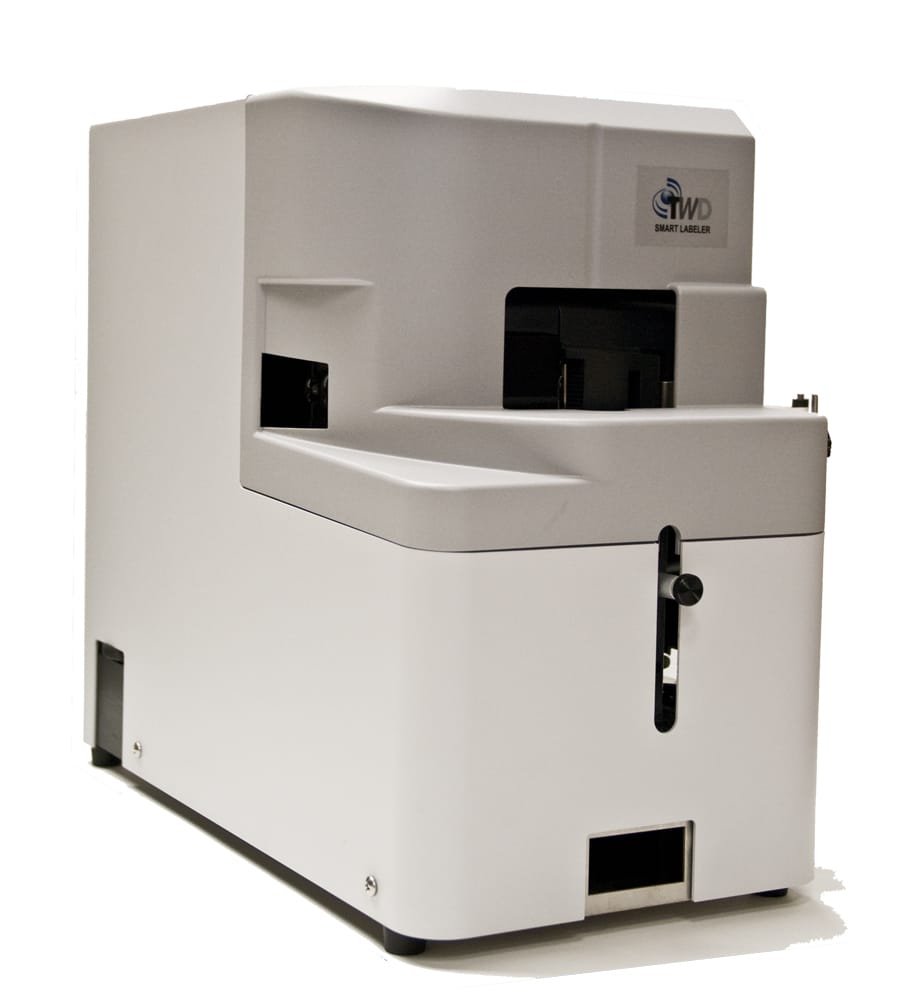 TWD Tradewinds, Inc., an industry leader in permanent laboratory product barcode identification, is pleased to officially introduce the SmartLabeler.
The SmartLabeler is a small bench top instrument that can print and apply adhesive labels to vials ranging from 1.0ml to 50ml. It measures approximately 10" wide, 14" deep and 12" high. Simple to use, the SmartLabeler eliminates any hand contact with labels ensuring superior adhesion.
Choices of chemical-resistant and cryogenic labels are available. Specially designed software is available to custom print barcodes and text on demand. Alternatively, pre-printed labels can be applied to sample vials without a computer interface.
SmartLabeler was recently demonstrated at the 2013 SLAS conference and exhibition in Orlando, FL and received broad interest from end users and distributors alike.
Introduction of this unique laboratory instrument to serve compound management and bio-banking laboratories is another indication of TWD's commitment to innovation and focus on the pharmaceutical and Life Science research laboratory industry.
TWD is a privately held, certified woman and minority owned small business with manufacturing facilities centrally located in the United States. TWD provides a wide variety of permanently barcoded glass and plastic sample vials, serving the pharmaceutical and life science research community, particularly in compound management and bio-banking. In addition, TWD provides services in tare weighing, data management, and logistic services.